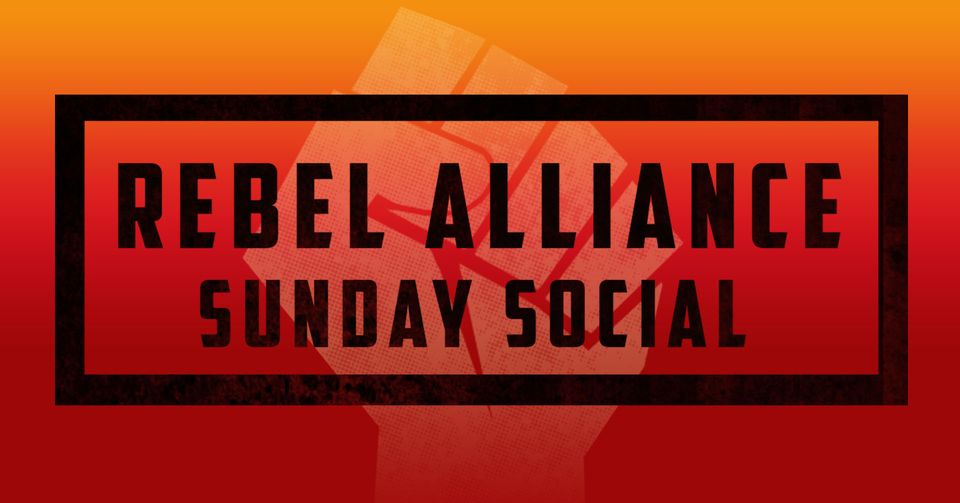 16.05 / REBEL ALLIANCE SUNDAY SOCIAL / LONDON / UK
59
59 visiteurs ont vu cet évènement.
Reggae, Dub, Punk, Funk, Breaks, Drum & Bass, House, Techno, Acid
CHRIS LIBERATOR
D.A.V.E. THE DRUMMER
AARON LIBERATOR
STERLING MOSS
DARC MARC
SYBER SYMON
SEXY RUBBER SOUL
MISS MONUMENT
TIDDLES
UNCLE AL
Rebeltek's Rebel Alliance joins forces with Costa Del Tottenham for a massive Sunday Social event on Sunday 16th May 2021 from 12pm to 10pm! Expect a journey through sound, from low slung beats & through to firing 303's & slamming 909's, with everything in-between. Finally after more than a year, we get an opportunity to bring together a list of the finest artists from London's underground! We've been working hard to curate this experience and bring everyone together during these challenging times, so please join us and support our first ever socially distanced event. The sun should be shining by mid-May, so it will be the perfect time of year for an al fresco afternoon of diverse beats, booze & food at the hottest socially distanced terrace party in town.