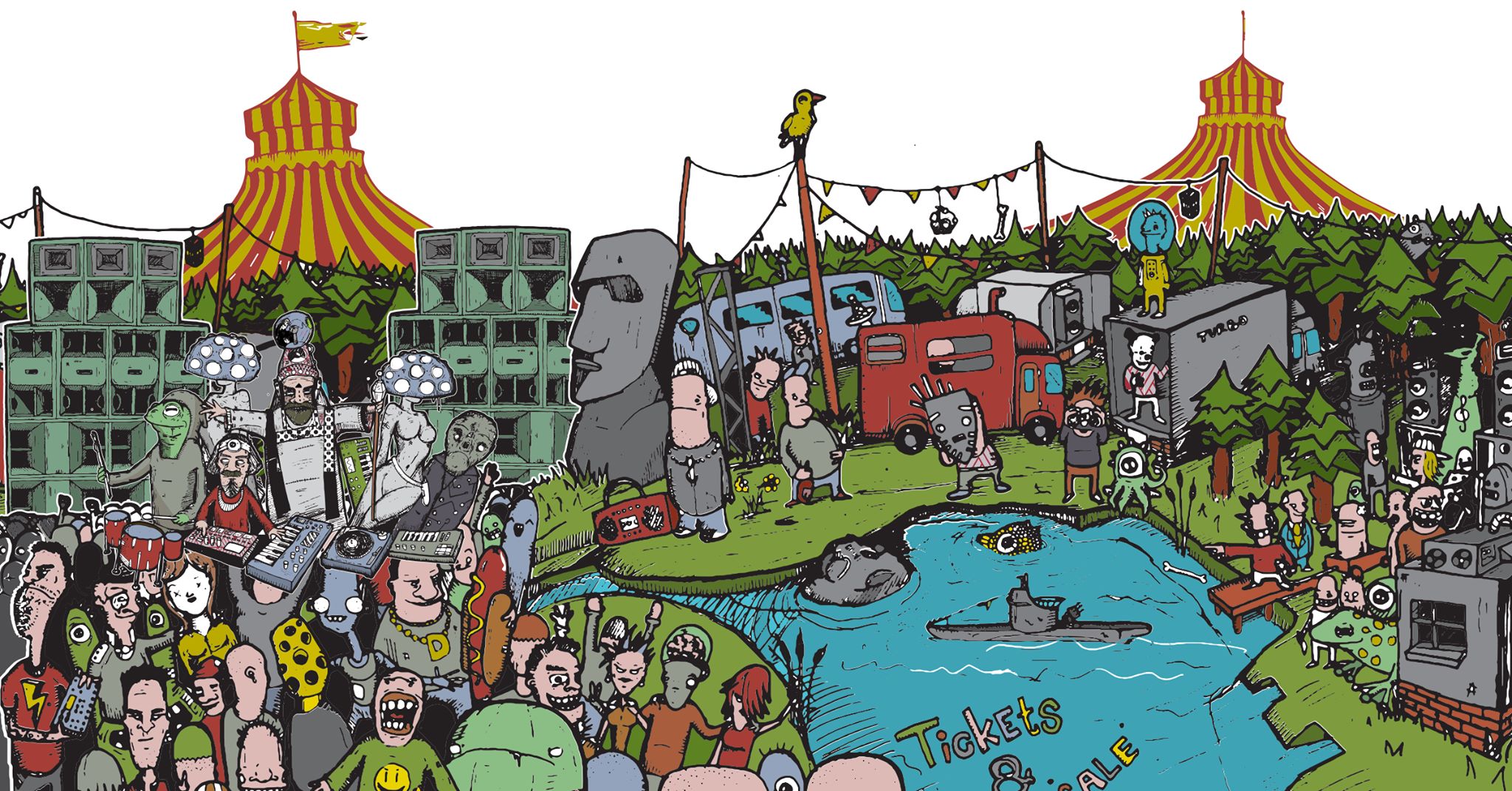 27.05 to 30.05 / BREAKFEST 2021 / PRAGUE / CZ
28
28 visiteurs ont vu cet évènement.
Hi Breakfest family and friends. We are coming up with a line up for the next year and again you have something to look forward to. Every year we try to move the quality of the festival higher and this will be the case in the following year.
And now to our guests.
The main act of the whole festival will undoubtedly be the performance of the great band Henge from the UK, whose music is fundamentally connected with the Rave scene and their performance is won by the absolute majority of all listeners. Their live performances are unforgettable, funny and positive. For the breakfest festival it will be a special variegation and we believe it will be the top festival experience for most of you.Since we are already an old sound system and stood at the birth of the scene here, it is our duty to always offer you the best of the nineties and introduce you to the artists who formed the entire underground underground techno scene.
As the main live act of the festival we will bring you the formation of Pump Panel. Pump Panel is a grouping of two perhaps the most essential kings of acid techno from the nineties and Tim Taylor (Missile records-UK)
and Woody McBride alias dj ESP (Communique – Drop Bass Network USA)These gentlemen will play a 3-hour liveset of their biggest hits and new joint creations.
Another guest is dj Colin Dale, who became famous mainly in England and in the nineties he worked there on the local scene as a legendary dj and did a lot of work for the development of techno and therefore is not only recognized in the underground worldwide.
Darc Mark is a gentleman whose live set will please many UK acid techno fans. This matador has been on the scene for almost three decades, and his music is respected and played by today's world-leading techno.
Another great representation of UK acid techno will be taken care of by David DDR, which we do not have to introduce to the elders so much, but you will soon learn more about all the artists in the comments of the event where we will gradually introduce our guest and their creation.
line up:
HENGE band UK
PUMP PANEL live /Tim Taylor and Woody McBride, UK,USA/
COLIN DALE /UK/
BEROSHIMA /Muller Records, Acid Orange, DE/
DARC MARC live /Purenoise, Stay up Forever, Cluster, UK/
DDR live /Stay up Forever, Cluster, Smitten, COSHH, UK/
IXINDAMIX live /Audiotrix, SP23, UK/
JASON PUSSYPOWER /Pussypower production. Scotland/
MASKK live /Kernel Panic, Audiotrix, IT/
MICKEY MELTDOWN /Audiotrix, SP23, UK/
JEFF 23 /SP23, UK/
EDDIE SANTINI /Resilient, Canada/
DIARMAID O MEARA /Gobsmacked, Ireland/
Z-AIRES /Mayapur Pokojíček, Mayapur sound system, CZ/
JOSS CROOKS /TSP, UK-CZ/
TRÁVA /Lazy lizzard CZ/
ADAM VANDAL live /Cirkus Alien, CZ/
BAZOOKA JOE /Cirkus Alien, CZ/
TmH live /Tranzit, DCT, DMT records CZ/
MAX VOLUME /Audiotrix,SP23, UK/
ROCKETCAT live /Rotor sound, CZ/
ELECTRYKE live /FDM freax, CZ/
KONIX /Audiotrix,
C. LIVE /Lego/AT/
Many.23 /Groovebagasch/
GRILLI WILLI /Subsound/
MTZ /Dura/
KADLECZEK /Mimik, Pokojíček, CZ/
VIKTOR live /Mayapur, CZ/
BREKTOR /mayapur, CZ/
QUEST /ATF, CZ/
DEILLA / STB, CZ/
SYBER SYMON /Hackney Sounds-Free party UK/
LOTUS WASH /modular live, CZ/
---
Tickets presale and bungalows on our website from :
www.breakfest.org